Magnet Wire Division
Wada Head Office & Factory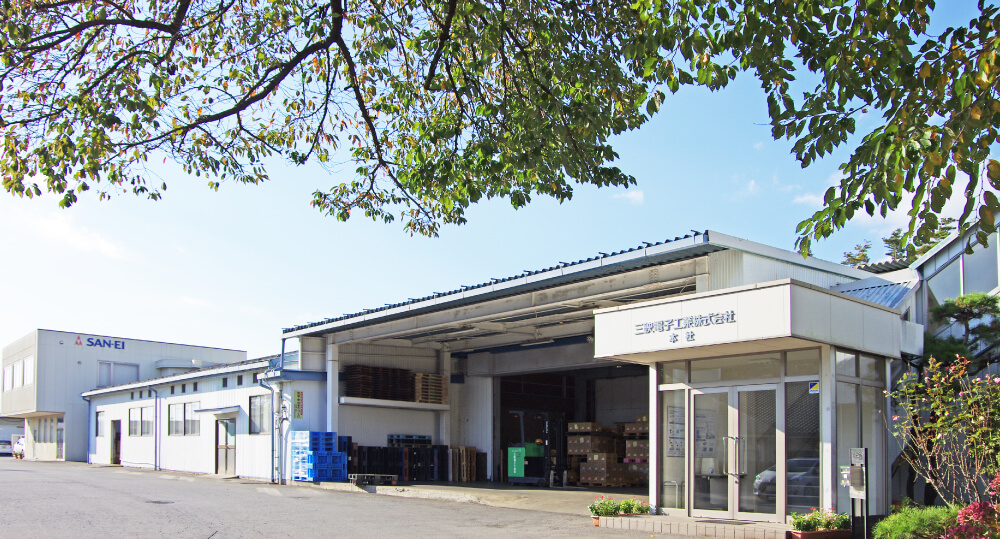 Magnet wire being thinner than a hair is our main products we take pride in.
Our Magnet wire with the diameter range from 0.017mm (17 microns) to 0.55mm has a wide variety of usage, and is commonly used for all kinds of electronic and electrical important parts in such fields as automobiles, household appliances, office/factory automations, communication equipment, measuring instruments and control units and so on, and also is showing the important function in various forms.
With over 60 years of expertise and a pile of technical know-how as a professional thinner wire manufacturer, we have absolute confidence and high reputation as a top manufacturer in the field of the thinner Magnet wire with considerable precision.
Today, the high technology has made great advances with the industrial development, and the devices become smaller, more complicated and high-powered, so that the uses and properties of Magnet wire are demanded various and advanced qualities. We have incorporated many high grade features such as heat resistance, chemical resistance, resistance to environmental degradation, low abrasion and outgas prevention to satisfy the needs of our customers.
Our motto is "To pursue quality, cost, functionality and workability based on the needs of our customers". We have been working diligently on researching and developing the insulating varnish and copper wirings. Through our efforts, we have developed characteristic high quality products and our own original products such as solderable heat resistant wires, special self-bonding wires and self-lubricant wires.
Besides, our Magnet wire consist of very strict and special standard products in the field of quality standards. We acquired UL certification and also ISO-9001 certification.
We are ready to cope with the needs with considerable precision, for example, we adjust diamond dies to the standards in our factory for the quality control of Magnet wire.
Under the structure of manufacture and R&D as mentioned above, we keep very high share in the global market in the field of Magnet wire.
◆ ISO-9001 Certified
We acquired ISO-9001 certification and have brought into action actively for quality improvement. We have planned to build our quality control system so that our customers may consume our products with confidence and satisfaction.
■ The Latest Equipments at Hirahara Factory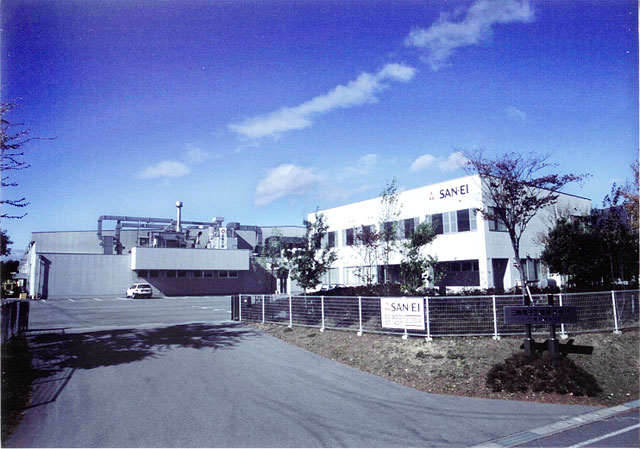 Hirahara Factory is the strategic position for future plan which has the modern machinery and the overwhelming production capacity, so that we manufacture the superior products in cost and quality, and raise a competitive power in the market more and more.
However, not so much for this factory. It has been our dream to create the safe, sanitary and comfortable workshop environment which is prevented environmental pollution in the abundant natural environment. The role, such as the employment of excellent talents, the activation of the local society, the promotion of the local employment and so on, that Hirahara factory should carry out is beyond imagining.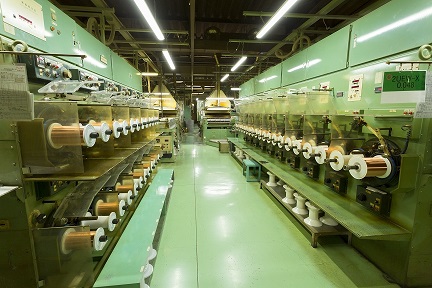 Enameling Process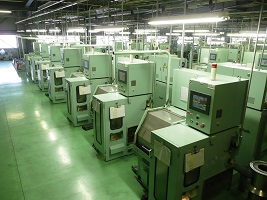 Drawing Process   
■ A list of products that contains magnet wires:
The example of electronic device using Magnet Wire
Ignition Coil, Power Mirror, Power Antenna, Power Window, Anti-lock Brake System
Various kinds of Relays
Various kinds of Remote Controllers
Watch Coil
Solenoid Valves for Medical Equipment, Washing Machines, Hydraulic and Air Pressure Equipment
Transformer for Electronic Oven
Stabilizer for Lighting Equipment
Various kinds of Motors
Pick-up for Camera and Video Camera
Compressor
Induction Heating Cooker
■ Production Size Range
We can manufacture not only the standard size of diameter 0.017mm ~ 0.55mm but also the special size because we have our own diamond dies factory. We are going to meet the advanced and various requirements the more from our customers with unremitting technological innovation.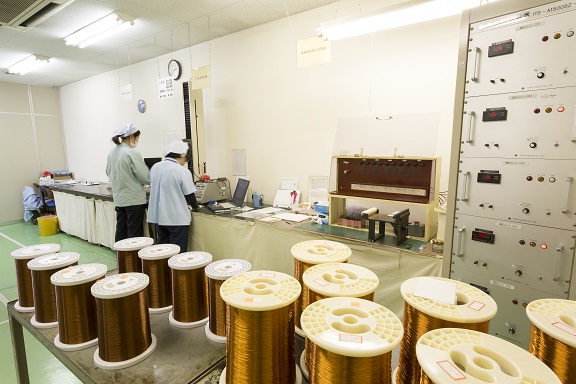 Thermal Analysis