Subsidiary Companies
San-Ei Electric Co., Ltd. (Komoro, Nagano)
Company Profile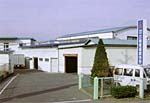 San-Ei Electric Co., Ltd. became independent from Electric Manufacturing Division of San-Ei Electronic Industries Co., Ltd. in 1975. This company is operating the plan, development, design and production through integrated production process by 2 business units of mechatronics and coil winding, having the management skills for various kinds and a small quantity of production, as a factory of various kinds of electronic control devices.
Main Business Contents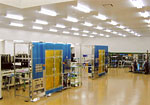 Mechatronics Business
(LCD Panel Testing Devices, Machine Tools, Conveying Equipment)
Coil Business
(Rectangular Linear Motors, Servo Motors, Starter Coils, Solenoid Coils, Micro Motors)
OEM Business
(Medical Instruments, Measuring Instruments, Communication Devices, Navigation Devices)
Japan Minicomputer Systems Co., Ltd.(Mitaka, Tokyo)
Company Profile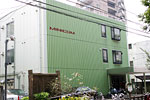 Japan Minicomputer Systems Co., Ltd. has been providing the industrial world the systems products for mainly computer control technology since the foundation in 1975.
The technologies, like the semiconductor design technology, the fast electronic circuit design technology, the communication protocol processing technology, the industrial robot technology, the fine mechatronics design technology, FA system control technology and so on, are our worth that we have been fostering for a long time. Proposing the only solution scheme positively that required in the new days, we are going to contribute to build up the affluent industrial society.
Main Business Contents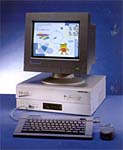 Development and production for industrial equipment systems
Design and development for application specific integrated circuits
Development and production for IT systems
Development and production for fine mechatronics
| | |
| --- | --- |
| Chairman | Hidetoshi Ide |
| President | Shouji Ikoma |
| Head Office | 4-16-30 Shimorenjaku, Mitaka, Tokyo, 181-0013 Japan |
| Establishment | October, 1975 |
| Capital | 95 million yen |
| Employees | 50 persons |
| Tel | +81-422-70-4500 |
| Fax | +81-422-70-3257 |
| URL | http://www.minicom.co.jp/ |